To sell a client on a bigger picture, you have to go big with your presentation. 💪
I put together a pitch presentation for the initial web design, and some code references for interactive network patterns, and text glitch effects on hover. They fell in love.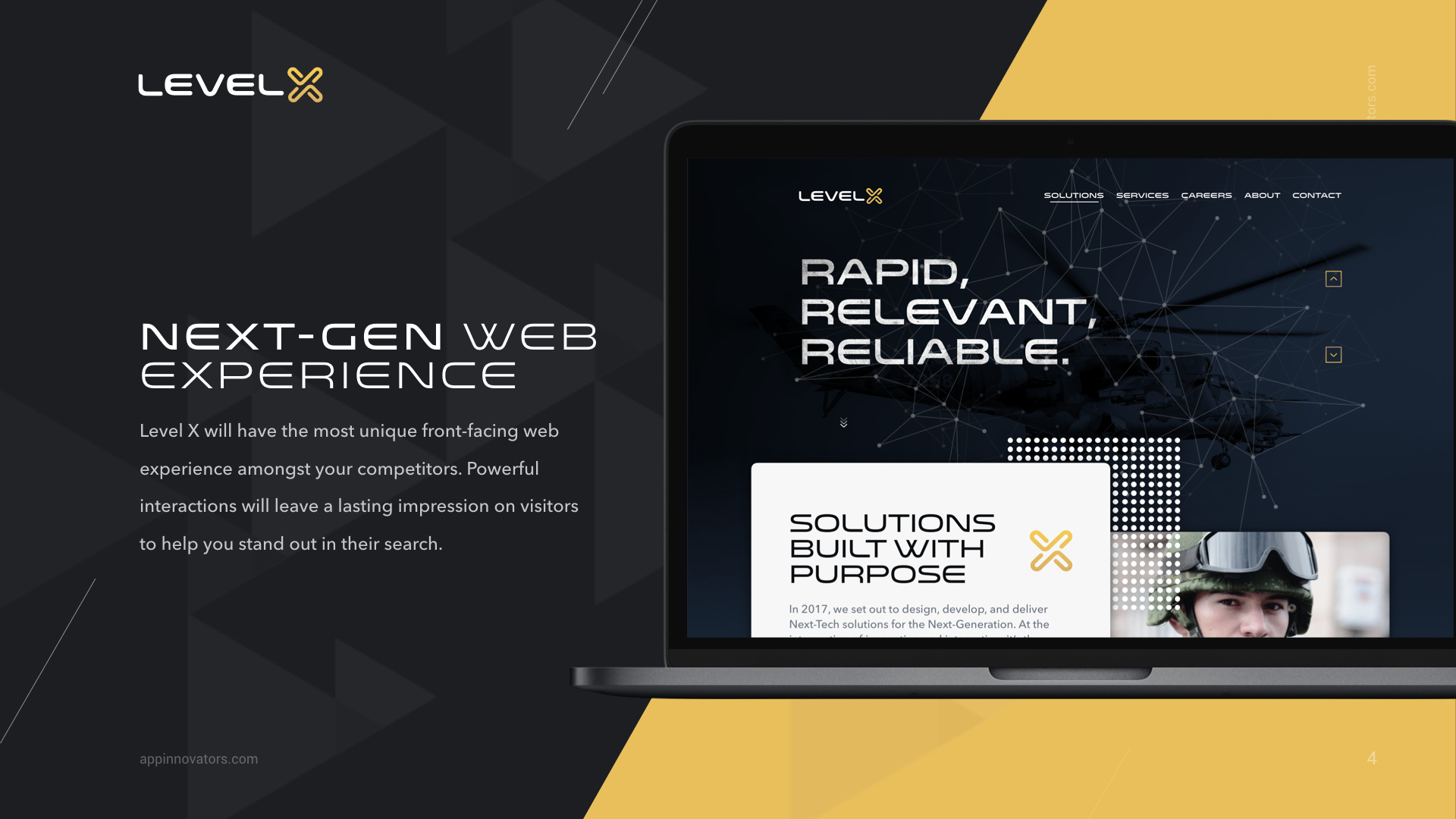 Rapid, Relevant, Reliable 👊
Level X Technologies, Inc. empowers our customers by providing tailored solutions for the most complex training, logistics and services needs. Headquartered in Washington, DC, Level X Technologies brings the agility and customer intimacy of a small business with the capabilities needed to deliver solutions globally.