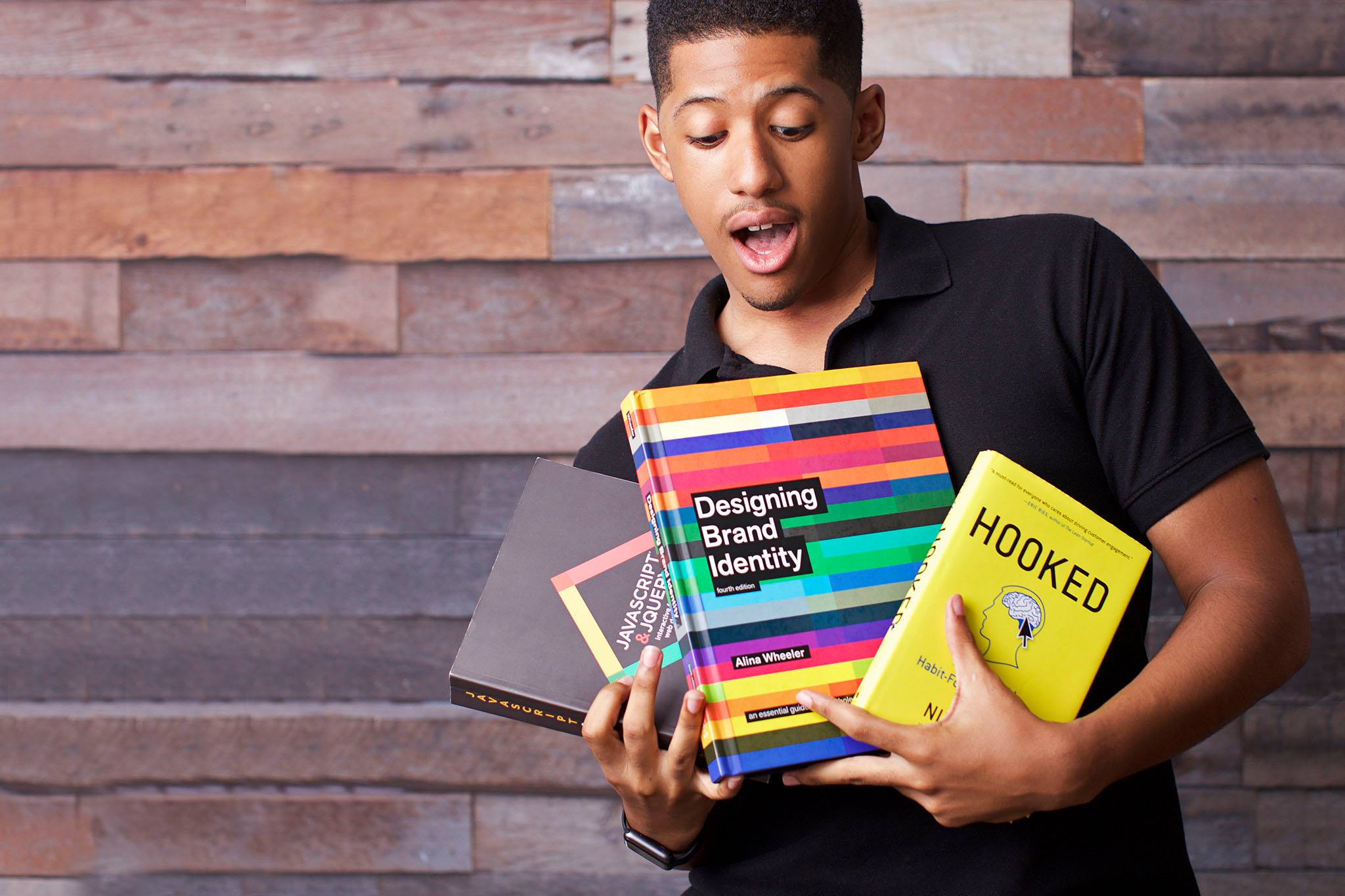 "Here's to the crazy ones. The rebels. The troublemakers.
The ones who see things differently. While some may see them as the crazy ones, we see genius. Because the people who are crazy enough to think they can change the world, are the ones who do."
James Rhymer
I'm a student of the web, with interests ranging from user-centered design and brand storytelling to team building and product management. My trifecta of passions can be summarized as the following: Design, Technology, & Business. While the three may seem far apart in theory, they all fulfill my drive to create. To create brands, to create products, and to create jobs for those whose passion and hard work will manifest success.
My latest endeavors have landed me in the position of Partner & Creative Director at Tallahassee startup: 223 Agency (Formerly App Innovators). I chose a startup so that I could be a part of growing something from the ground up... creating jobs and solving problems on the fly. I will continue to maintain that drive wherever life takes me.
My role at 223 Agency is a diverse one. On a micro level, I am heavily involved in product design for the majority of software, websites and mobile applications developed at the company. I develop unique brand stories and identity design that breathes life into any business. I dabble in the development of websites and mobile application when applicable. On a macro level, I project manage the process of design and development for a range of clients, and lead innovation across company culture. I design and pitch beautiful presentations to potential and existing clientele to communicate ideas and help close deals. I build teams, hire talent, and hold an infectious standard of quality and innovation up for our team to grow and thrive for years to come.

"The only thing I see that is distinctly different about me is I'm not afraid to die on a treadmill… I will not be out-worked, period. You might have more talent than me, you might be smarter than me, you might be sexier than me... But if we get on the treadmill together, there's two things: You're getting off first, or I'm going to die. It's really that simple." 💪
I Like to Add a Little Fun & Culture Wherever I Go 🎉
"Third year in a row where I had a client pitch on Halloween 🎃. You know you've killed your anxiety when you confidently give a presentation in a teddy bear costume and the client leaves happy 😂"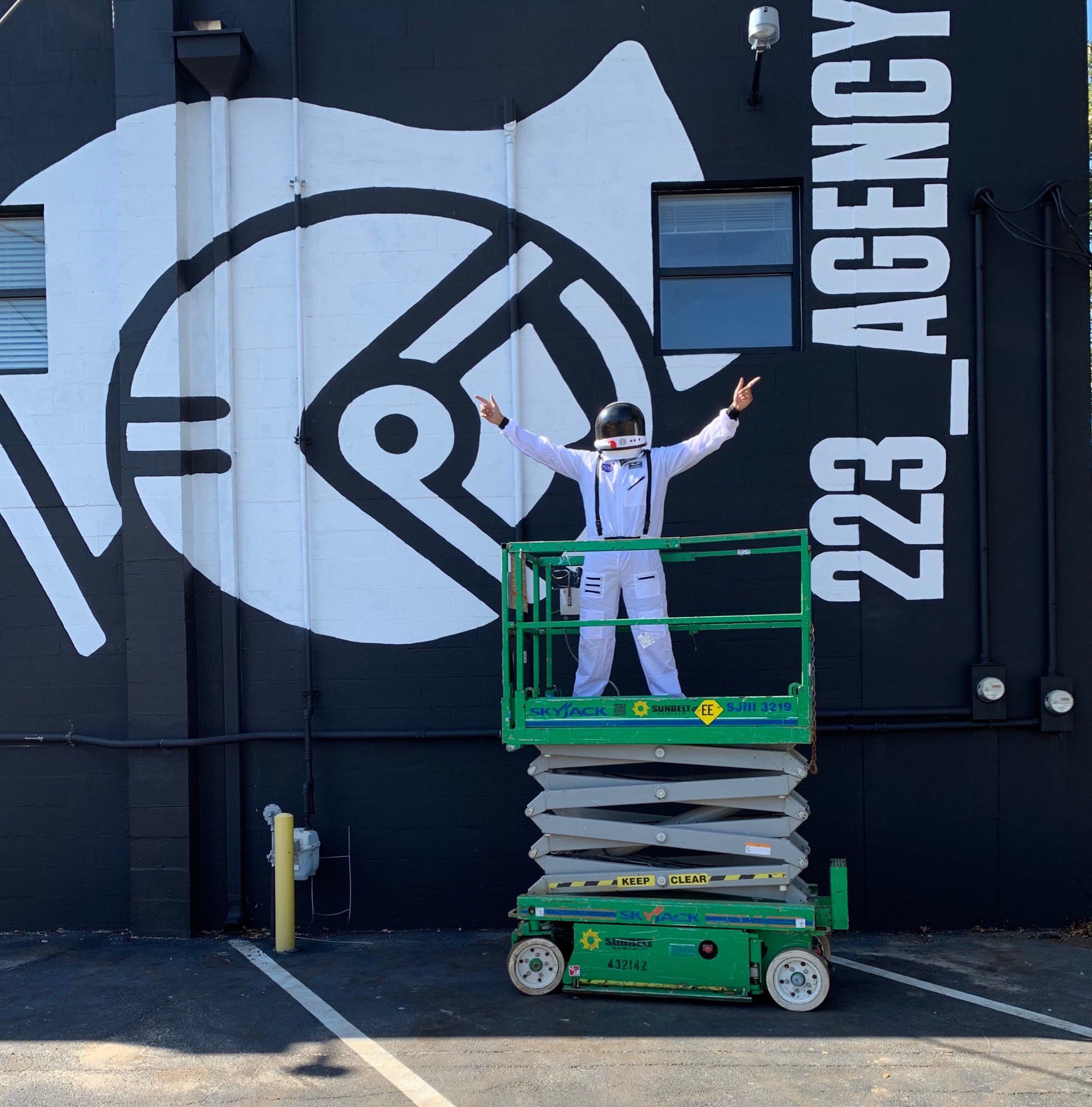 After launching the re-brand of our agency, I attended a Kevin O'Leary speaking event in an astronaut suit 👨‍🚀 to help create buzz around the new story we wanted to tell. It worked. 🚀
For a couple years I was heavily involved with organizing and mentoring at local & national hackathons. 👨‍💻 From HackFSU & FAMU App Challenge to jumping on a bus to travel to MHacks in Michigan, I've thoroughly enjoyed meeting such talented individuals, and the ideas I was able to help mentor into reality. 🙌
I was recently featured on Blacks Who Design ✌🏾: a directory that highlights all of the inspiring Black designers in the industry. The goal is to inspire new designers, encourage people to diversify their feeds, and discover amazing individuals to join your team. 👔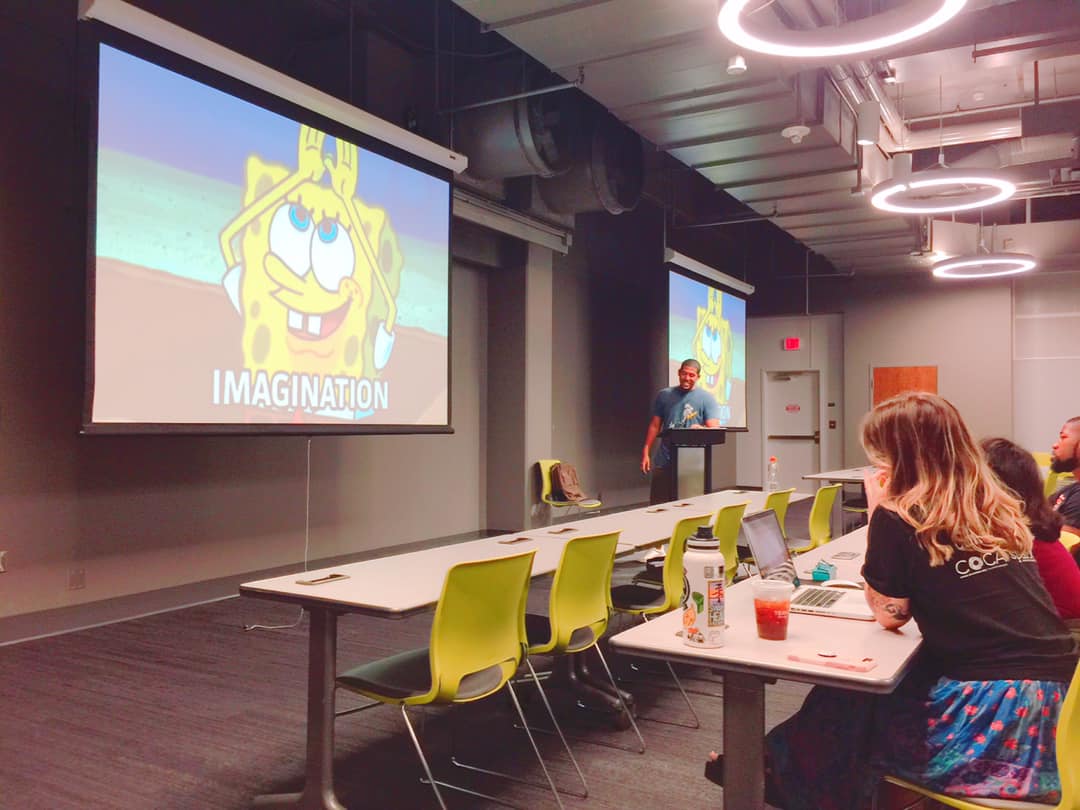 In 2018 I had the honor of teaching a fun class 👨‍🏫 called 'Interactive Prototyping for Designers' that encouraged creatives to bridge the gap in communication between designers and developers using Framer X. 👨‍💻

https://designweektallahassee.com/